Jews, Muslim and Christians were allied against British and Zionist imperialism.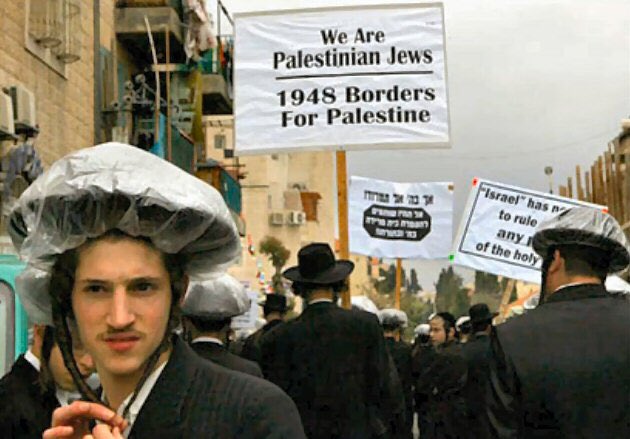 On the 31st of October 1917 the British took Beer Sheva and started to make their way towards Jerusalem.
In the upcoming days the raids and the fighting in the area intensified, and the residents decided to leave their homes until the situation quietened down .They rented rooms in the nearby Arab village. This did not help Yellin, who took his kettle with him. At nights, the soldiers appeared in the village, and forced the woman whose home he was staying at to give them his biggest cow. The frightened woman woke the whole village.
The fear of the soldiers united the Arab villagers and their Jewish guests and they decided to send a delegation of two Arab women and two Jewish women (the men were mostly army deserters), to the military governor in Dir Yassin, and ask for the Army's protection. But this did not end their plight. On 12th December, the Turkish army issued an evacuation order from Motza and its nearby Arab villages.
The area was defined as a military zone and all residents were to leave in twelve hours in order to make way for the great battle between the Turks and the British planned for the 3rd of December. "You can imagine", Yellin addresses his readers, "the great confusion and commotion among the residents. Neither of us slept a wink all night".