At start of cabinet meeting prime minister also thanks US for closing PLO mission in Washington, and marks 9/11 terror attack
These are like the emperor with no clothes…everyone with eyes and a brain laughs to see and hear them. But no one says a damn thing in fear of losing his head.

sept. 12, 2018

Prime Minister Benjamin Netanyahu opened his cabinet meeting Wednesday by stressing that the world must unite against not only against the threat of "Islamic State", but also against that of Iran.
"It is doing so to a certain extent against "Islamic State" but it is not doing so against Iran," he said. "On the contrary, what we are seeing is that while Iran is sending terrorist cells to Europe, European leaders are appeasing – and reconciling with – Iran, in the same week that the terrorist cells were due to carry out their operations, which we helped thwart. This is unacceptable."
Osama bin Laden is dead, "justice has been done"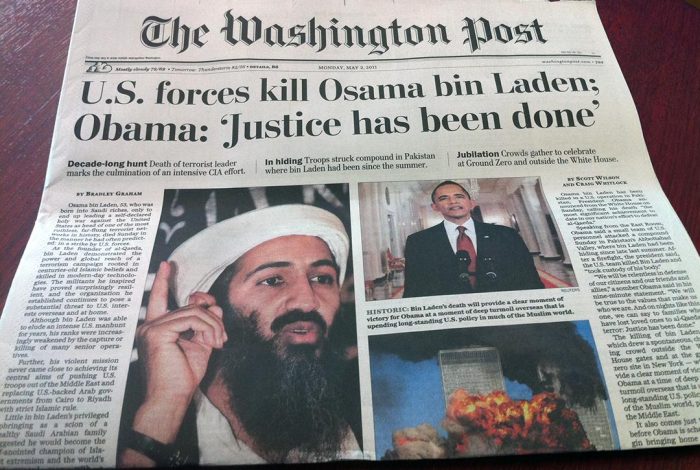 Osama bin Laden is dead, "justice has been done", and yet the US war on Afghanistan continues 17 yrs on.  They were not in there for bin Laden in the first place. According to a 1986 state department report, opium "is an ideal crop in a war-torn country since it requires little capital investment, is fast growing and is easily transported and traded". The US regime is not 'winning' in Afghanistan because it is strictly a war for profit. Like all wars. It's imperialism, stupid!

 2,000 U.S. military personnel have died, the civilian death toll in Afghanistan from the fighting and air strikes, more than 10,000 people killed in 2017 alone. The Taliban is fighting the imperialists and the US puppet govt. just like Ho Che Minh in Vietnam. Allegations of CIA drug trafficking